The current healthcare movement toward value-based care is leading to increased focus on data collection to remove the blind spots. Specifically in the TJA episode, most organizations are gathering detailed data from the time of the pre-op appointment through surgery discharge. This data includes hospital (supplies, medication, staff hours), procedure (operating room time, anesthesia, surgeon fee, hardware/device cost) and inpatient stay (nurse, medication, room, food, etc.).
https://www.breg.com/wp-content/uploads/2017/08/blind-spot.jpg
720
1280
Webmaster
http://www.breg.com/wp-content/uploads/2016/11/logo.png
Webmaster
2017-08-08 16:43:32
2017-08-21 16:59:15
The Orthopedic Blind Spot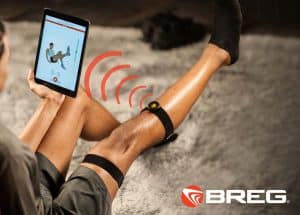 Early Beta Program Shows Patients Who Use Breg Flex Are More Likely to Adhere to At-Home Physical Therapy Protocols Following Orthopedic Surgery, Achieving Better Outcomes and Improved Overall Satisfaction CARLSBAD, Calif. – March 6, 2017 – Breg, Inc., a premier provider of integrated solutions that help improve the quality and lower the cost of the orthopedic episode, today announced the launch of Breg Flex™ – a first-of-its-kind mobile health solution designed to facilitate and improve patients' at-home recovery following orthopedic surgery. Breg is exhibiting the solution during the American Academy of Orthopaedic Surgeons (AAOS) 2017 Annual Meeting, Breg booth #4623. Breg Flex makes at-home physical therapy (PT) more convenient and engaging for patients which promotes protocol adherence, resulting in the potential to improve outcomes, reduce costs and provide a better patient experience. "Our beta program revealed that Breg Flex has the potential to improve overall patient outcomes. It found that Breg Flex patients achieved their optimal outcome using 25 percent less visits than non-Breg Flex patients in the same diagnosis group," said Dr. Daniel Segina, a nationally recognized orthopedic trauma surgeon based in Rockledge, Florida. "Breg Flex patients scored 20 percent higher on their functional improvement scores than non-Breg Flex patients, on average. Additionally, Breg Flex patients were 75 percent compliant with their therapy protocols (vs. an average of 30 percent for non-Breg Flex patients), and reported a satisfaction level of 90 percent, on average." Breg Flex uses a chargeable Bluetooth® wireless sensor, worn by patients to track progress with prescribed PT exercises, and an easy-to-navigate mobile app, which guides patients through PT exercises with video demonstrations. The sensor and mobile app work together to capture range-of-motion tracking, vital to successful recovery outcomes, and share real-time information about patients' at-home PT progress with their healthcare providers. This allows clinicians to […]
https://www.breg.com/wp-content/uploads/2017/03/breg-flex.jpg
958
1339
Webmaster
http://www.breg.com/wp-content/uploads/2016/11/logo.png
Webmaster
2017-03-06 10:18:59
2017-03-06 10:36:44
Breg Launches Sensor-Plus-App Wearable Health Solution for Improved At-Home Recovery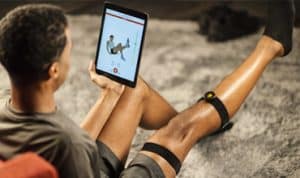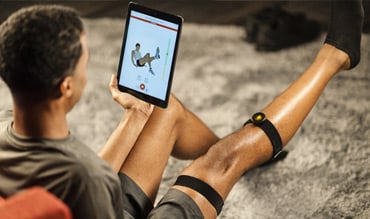 New entrants in remote physical therapy use game consoles to deliver in-home rehabilitation. While there are benefits from game-based therapy, these "tethered" solutions fall short.
https://www.breg.com/wp-content/uploads/2017/02/careers-flex.jpg
219
370
Webmaster
http://www.breg.com/wp-content/uploads/2016/11/logo.png
Webmaster
2017-03-03 16:35:33
2017-08-21 16:59:28
Remote Physical Therapy Solutions - Mobility is Essential for Delivering Value