BregBill
Breg offers a variety of flexible programs and services for health care providers that can help streamline billing and inventory processes, lower costs and build revenue—all while enhancing the provider-patient experience. From private practices to clinics to hospitals, Breg is committed to providing tailored solutions to meet your individual needs.
BregBill Plus
The BregBill Plus program is a service solution for you and your patients. Breg-owned inventory is placed on-site to provide on-demand, hassle-free Durable Medical Equipment (DME) services. With this service, Breg manages the onsite inventory and supply of Breg orthopedic products and soft goods, ensuring that proper delivery, training, and fitting occurs.
Additionally, Breg would manage all of the inventory, stocking, and carry costs, as well as the billing and collections for these products, thereby greatly reducing spending on orthotics and orthopedic soft goods and associated billing activities.
Traditional Billing Model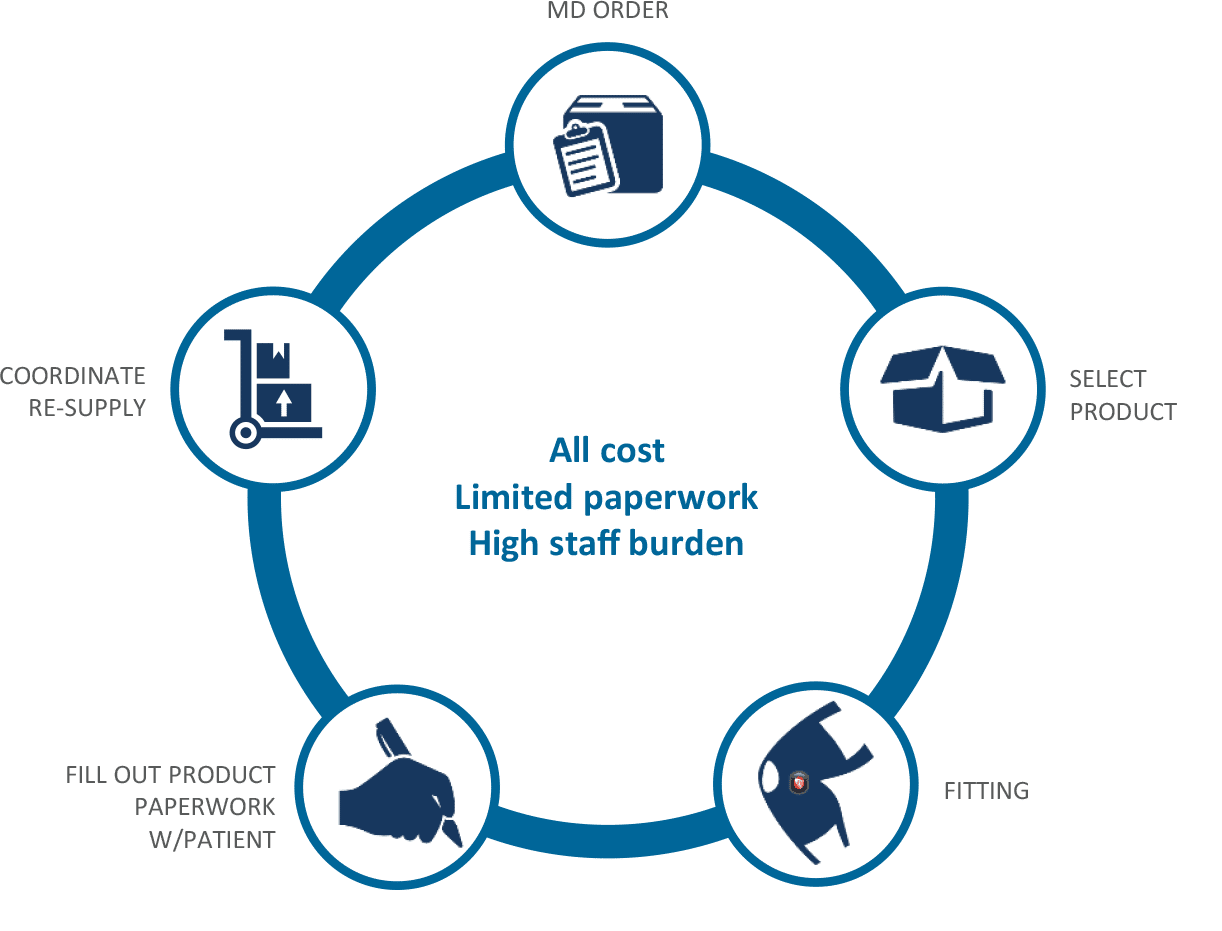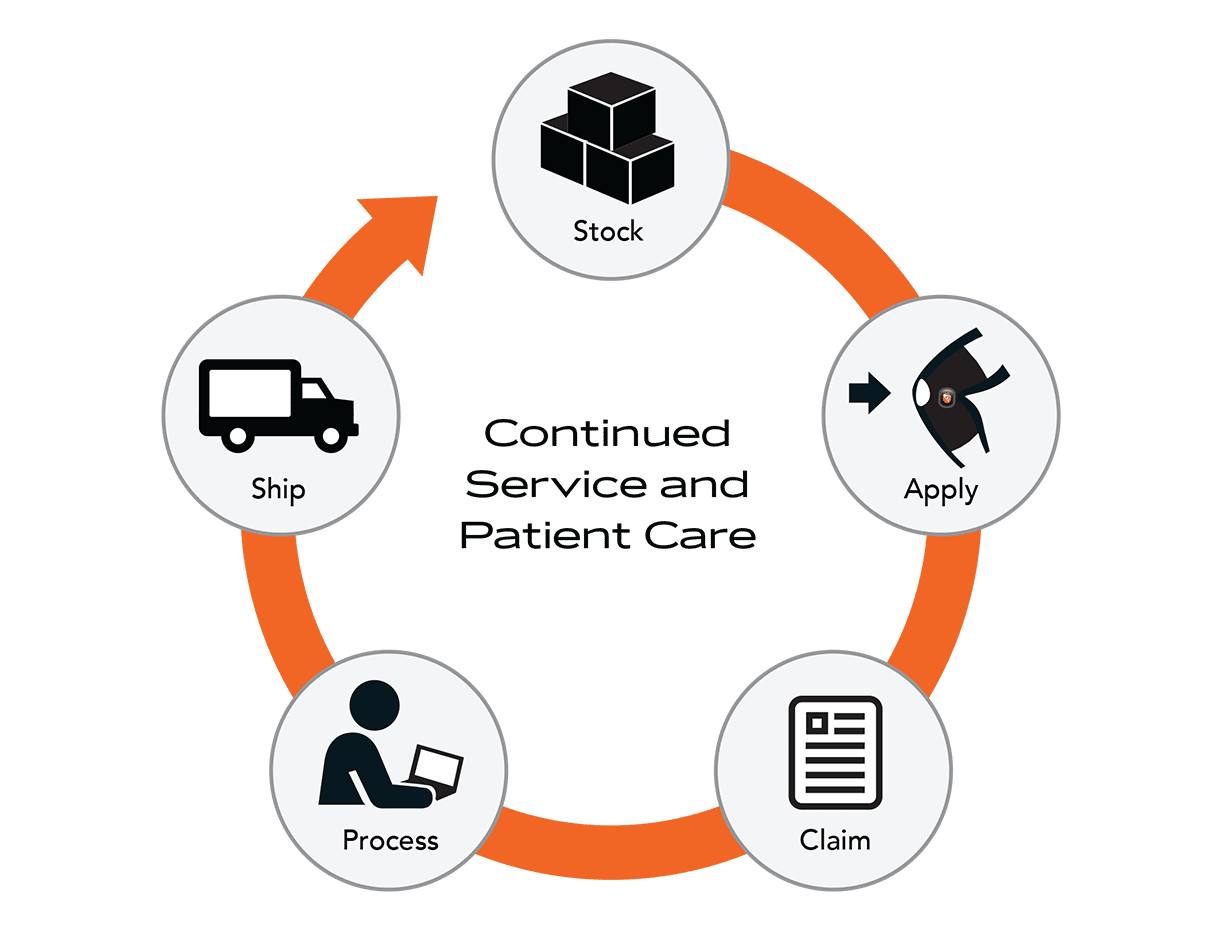 BregBill Plus DMEPOS Workflow Provides: