Breg Vision® Workflow Management
Vision is an easy-to-use application for patient DMEPOS management that automates and optimizes your in-house bracing and supplies program. Part of the Business Solutions suite of tools and services, Vision was created specifically for the particular needs of Breg's customers based on feedback. This is not a "one size fits all," off-the-shelf solution.
Vision has been developed and refined through direct customer involvement and feedback. Today, over 200 leading practices use Vision to manage patient DMEPOS and help their businesses thrive. Launched over 8 years ago as a web application, Vision has evolved to include mobile capabilities and Electronic Medical/Health Records (EMR/EHR/PM) HL7 integration.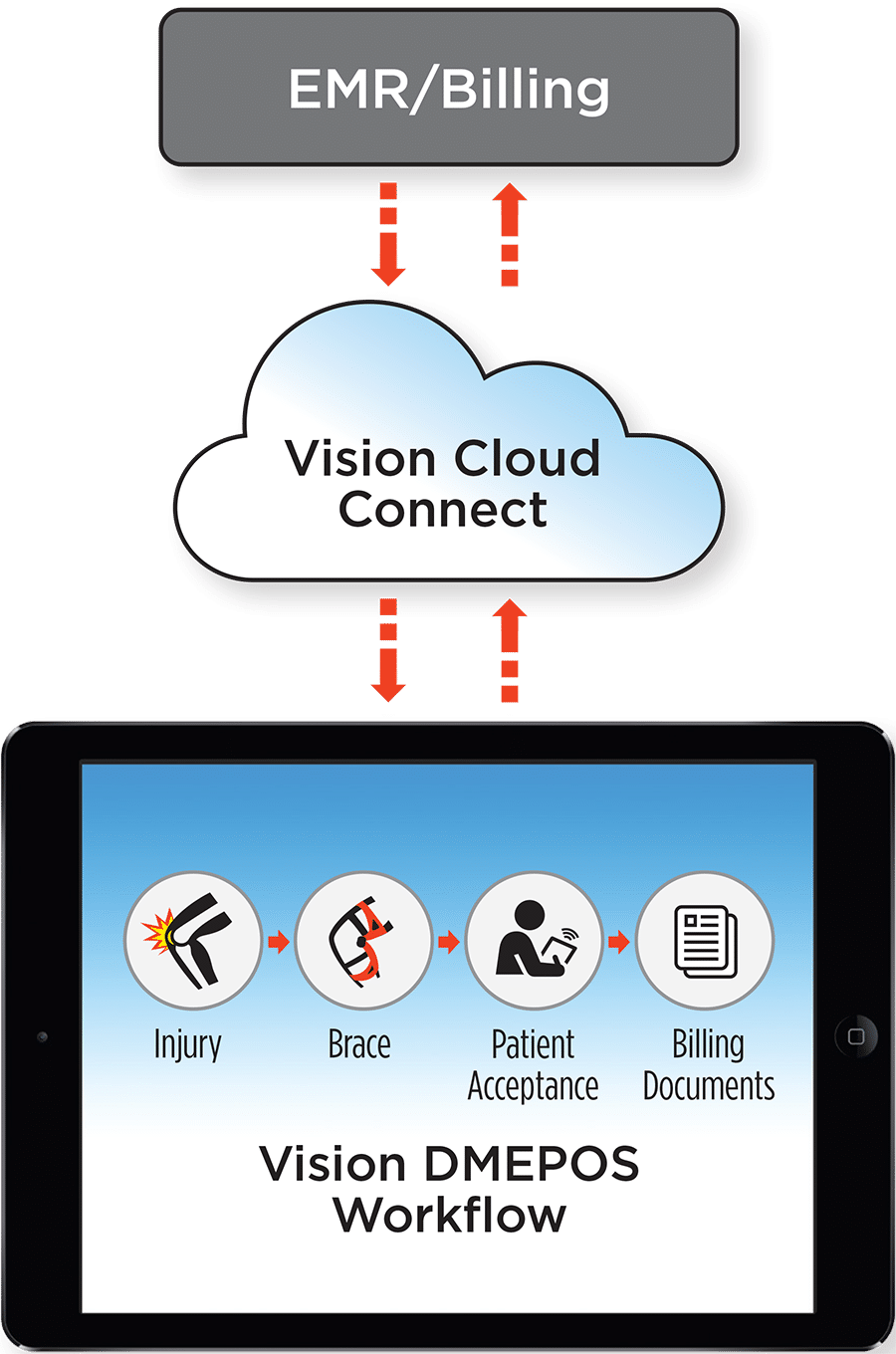 Vision Cloud Connect®
Seamless Integration with Patient Files and EMR/EHR
Vision Cloud Connect links directly with your patient files and Electronic Medical/Health Records (EMR/EHR) system.
Pull patient information directly from a health care provider's schedule, eliminating duplicate entries and errors.
Push patient DMEPOS information and documentation back into your EMR/EHR, billing system, and/or ERP for medical record storage and billing claim completion.
Implement Vision Cloud Connect across one – or many – practice locations.
Breg currently has 35+ accounts using Cloud Connect.
The goal is simple: to provide seamless integration with EMR/EHR systems, making it remarkably easy to help you lower the cost of health care while improving outcomes and creating work flow efficiencies.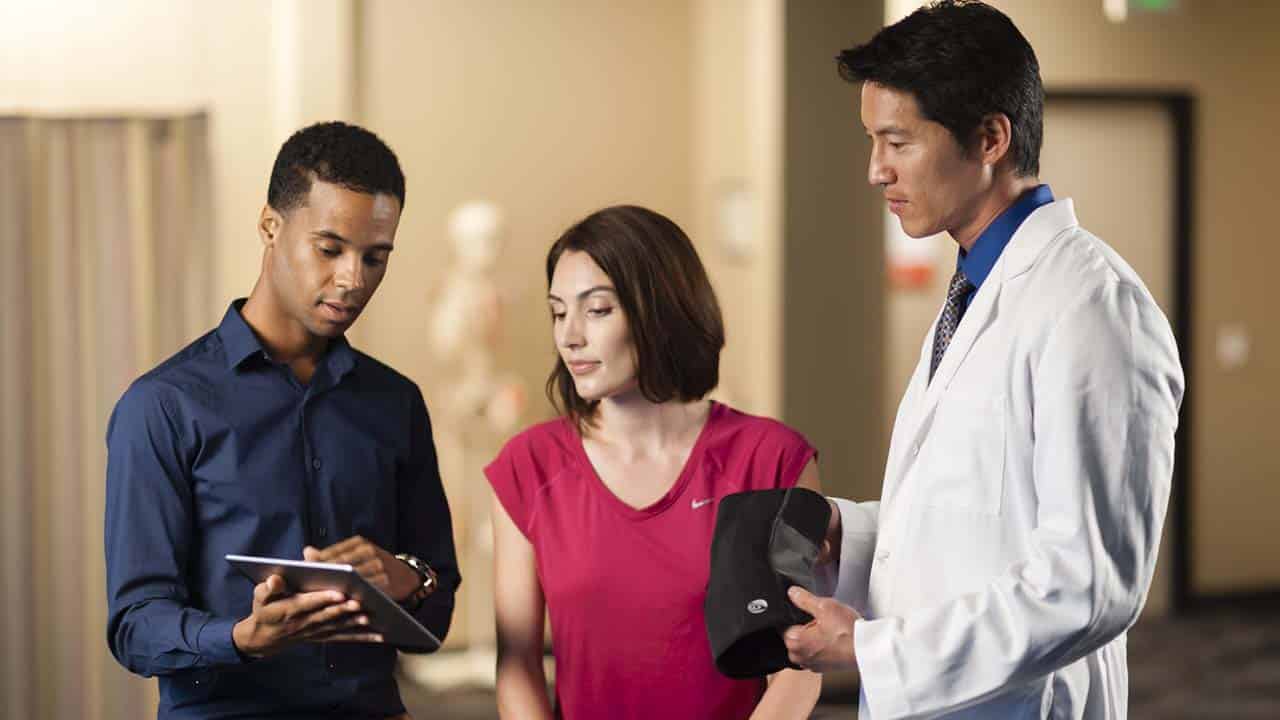 OthoVirginia North has reported saving, on average, 55 hours per day by implementing Breg's Vision™ and Cloud Connect system. Read the case study detailing the results.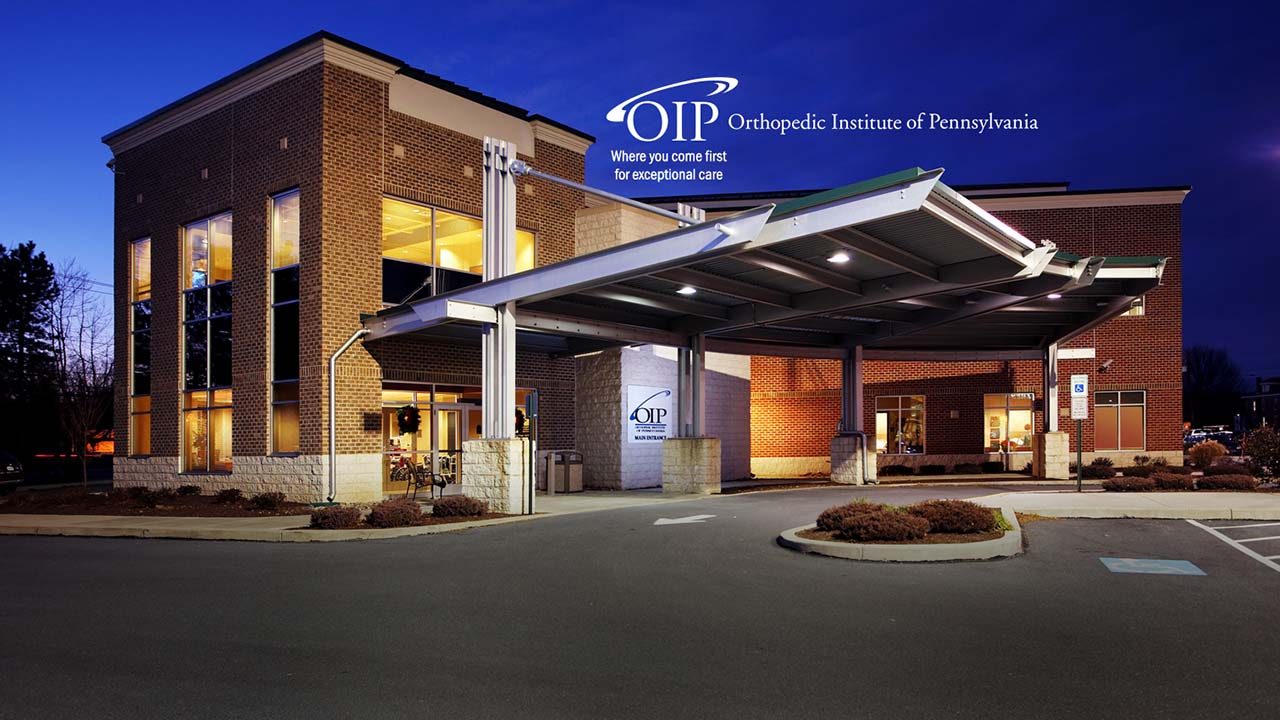 Orthopedic Institute of PA once dealt with reams of "awful" paper records that were hard to manage and had information gaps. They invested in a paperless patient workflow management system to streamline DME which now generates about $2.5 million annually. Read the full case study.
Breg Business Solutions Customer Testimonials
Vision has definitely streamlined our DME process. We have alleviated a lot of paperwork; patients sign the proof of delivery on our mobile devices and we are able to capture information right in the exam room. Vision is truly an invaluable asset to Excelsior Orthopaedics.
I am very pleased with the flow of information and integration from Vision Cloud Connect to our EHR/PM systems. The people at Breg undersold and over delivered. They really have exceeded my expectations.
With OrthoSelect, we have everything right here. The patient is fitted on the spot with the exact product the doctor wants. It's just better patient care.
The support I get from my Breg sales rep and OrthoSelect team is my saving grace.