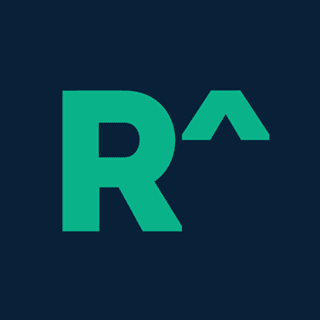 Carlsbad, Calif. – November 1, 2016 – Breg, Inc., a premier provider of integrated solutions that help improve the quality and lower the cost of the orthopedic episode, and Redox, the leading electronic health record (EHR) integration platform, today announced a partnership. The agreement enables Breg's Vision Cloud Connect software to connect quickly and easily to Epic, Cerner and all other EHRs using Redox's Application Program Interface (API) as a bridge between systems.
Together, Breg and Redox reduce the time needed to develop and implement an interface from 12 weeks to an average of three to four weeks for most Cloud Connect customers.
Typically, sharing patient data across systems is a complex, manual and time-consuming process. With Redox, connecting systems is simplified and standardized, significantly reducing implementation time by eliminating the need to account and configure for system variance. The platform also enables applications to push and pull patient data to and from the EHR, creating an expanded, more cohesive record of a patient's health. Customers experience less disruption, see faster patient continuity of care benefits, and realize a quicker return on their investment.
Breg has provided EHR connectivity for the past three years with its Cloud Connect services. Its Cloud Connect customer base exceeds 35 practices, and in the past year alone, Breg has added more than 31 interface channels in 18 accounts. With the Redox interface, Breg Vision Cloud Connect customers experience a remarkably easy integration process, as well as the ability to increase scaling potential as less time and effort is needed for each project.
"The Redox team has demonstrated the power of their technology, proven in hundreds of real-world healthcare settings," said Brad Lee, president and CEO of Breg. "We are delighted to include their services as part of our orthopedic practice management solutions we provide to our customers. Both companies are aligned in our dedication to excellence and in providing an exceptional customer experience. We are looking forward to a long-term, productive partnership with Redox."
"We got into this business to make integration an asset for companies like Breg," said Devin Soelberg, chief customer officer of Redox. "We're honored to be able to support the most innovative cloud-based applications moving the industry forward."
Breg Vision™, a Durable Medical Equipment, Prosthetics, Orthotics and Supplies (DMEPOS) workflow management software, automates and optimizes in-house bracing and supplies programs. Vision Cloud Connect enables the exchange of Vision data between electronic health/medical records (EHRs/EMRs) and practice management systems.
Launched more than eight years ago as a web application, and now available as a mobile version, Vision services more than 5,600 providers and 1,400 locations at over 400 leading practices, helping them manage patient DMEPOS workflow (data as of August 1, 2016). For more information on Vision, please view our animation. Visit www.breg.com/vision.
About Breg, Inc.
Breg provides remarkably easy products, services, technology and consulting to improve the quality and lower the cost of the orthopedic episode, from conservative treatment to pre- and post-surgery. The second largest U.S. provider of orthopedic bracing, Breg is a partner to 6,000 orthopedic surgeons and 90 percent of Integrated Delivery Networks who provide sports medicine and rehabilitation products to one million patients annually. Breg's interconnected programs and total solutions are designed to fit specific customer needs, giving time back to providers and patients alike to focus on what's most important. Breg is a company of Water Street Healthcare Partners, a strategic investor focused exclusively on the health care industry. Founded in 1989, Breg is based in Carlsbad, CA. Visit www.breg.com.
About Redox
Redox is the modern API for healthcare. At its core, Redox enables best-in-class software to easily and securely interoperate with EHRs. By connecting to the Redox platform once, digital cloud applications can utilize existing infrastructure to integrate with any health system EHR and augment the quality and scope of patient care. Redox is the leading integration platform with an ecosystem powering hundreds of enterprise healthcare applications. Learn more and join their network at www.redoxengine.com.
Contacts:
Kelly Neagu, Breg, Inc.
760-795-5996
Julia Zehel, Redox
608-234-1548
M.2794 1016
https://www.breg.com/wp-content/uploads/2016/11/redox_logo_square.png
320
320
Webmaster
https://www.breg.com/wp-content/uploads/2016/11/logo.png
Webmaster
2016-11-01 00:00:00
2017-02-21 15:58:44
Breg and Redox Sign Agreement to Integrate Patient Workflow Solutions and Electronic Health Record Systems