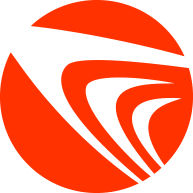 One Team – I embrace change, effectively communicate, and collaborate to succeed as one team.
Own It – I act like an owner and do the right things right.
Drive Solutions – I identify and deliver complete solutions to my customers.
Simplify. – I focus on the few impactful priorities that drive Breg's key results.
Voice It – I courageously seek, offer, and act on feedback.
Assume Positive Intent – I cultivate an environment of trust and give people the benefit of the doubt.
The National Business Research Institute (NBRI) Recognizes Companies with
Outstanding Achievement in Employee Engagement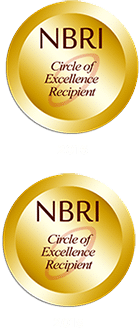 The NBRI Circle of Excellence Award recognizes organizations that place a high value on employee engagement and customer satisfaction. These organizations demonstrate their dedication by conducting best-in-class survey research with NBRI and taking action based upon the results. "Employee Engagement drives Financial Performance," said Dr. Monique Ziebro, Organizational Psychologist at NBRI. "This award is a result of Breg's dedication to measuring and improving their Employee Engagement."
To qualify for this honor, the organization must score within Stretch Performance at the 75th benchmarking percentile when measured against their industry, or the organization must improve 5 or more benchmarking percentiles in total company score over the previous research study. Breg has distinguished itself by maintaining Stretch Performance levels for its second consecutive assessment with NBRI.
"We have worked hard to create an attractive work environment for our employees here at Breg," said Brad Lee, president and CEO. "Our ability to attract great talent and our strong Culture of Accountability have created an atmosphere that fosters employee growth and creates high job satisfaction. We are honored to be recognized for employee engagement by receiving the Circle of Excellence award."
To learn more about NBRI and the Circle of Excellence award, go to: nbrii.com.